Add these powerful software applications to Trima Accel 7 to enhance your ability to match supply with demand and meet compliance requirements.
| TOMEs | Trima KPI Dashboard | TAPS | Cadence |
| --- | --- | --- | --- |
| Adds bidirectional connectivity between Trima Accel 7 and your blood bank information system (BBIS) to enable comprehensive data capture and management, consistent process control and complete operational visibility. | Presents performance data in an intuitive, on-demand graphical display to offer at-a-glance insight into your blood center's operations. | Automates the creation of procedure summary reports, saving valuable administrative time. | Collects and securely transfers procedure data to Terumo BCT for analysis and troubleshooting as needed. |

Trima KPI Dashboard
Use the power of real-time data to make better productivity decisions for your apheresis program.
Download the brochure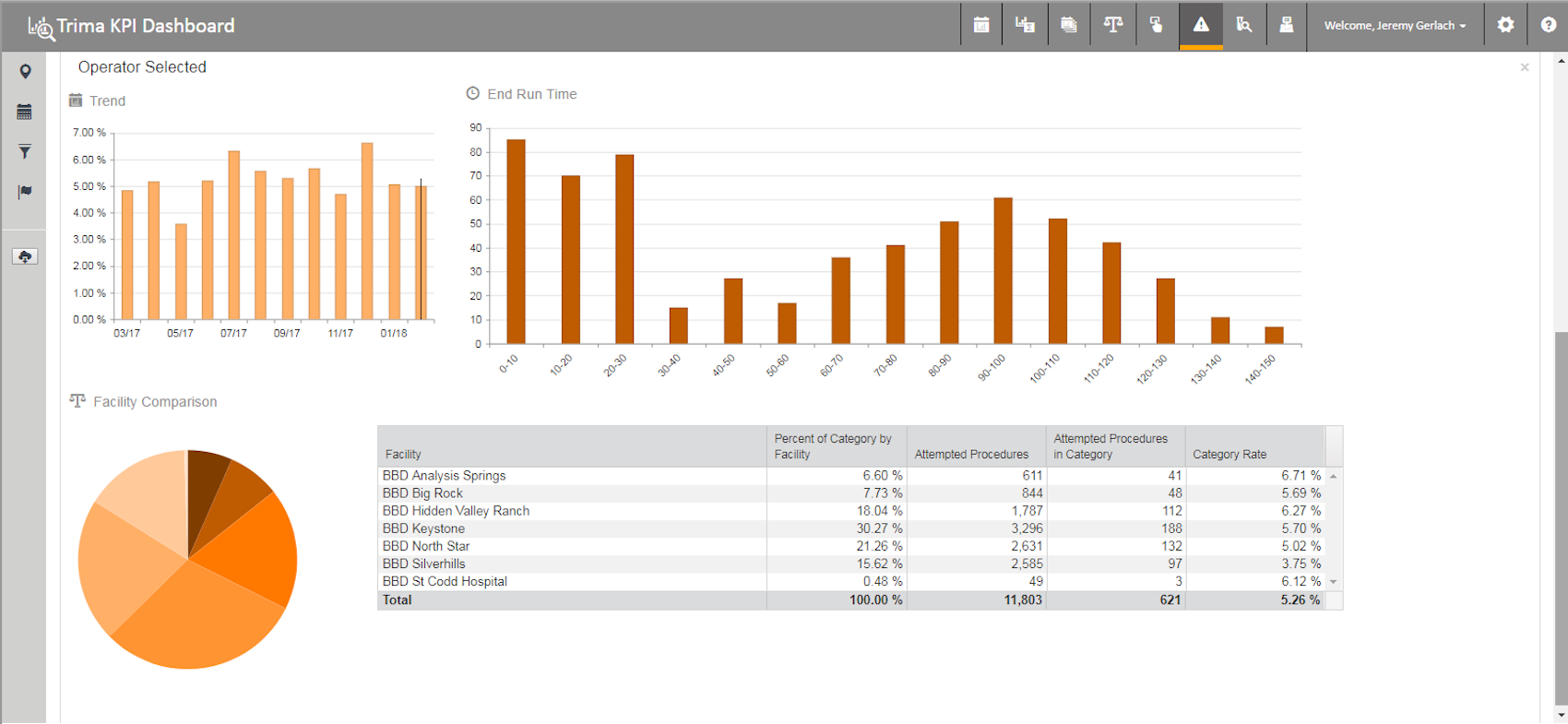 Troubleshoot alerts
See the most frequent reasons for general and access pressure alerts and incomplete procedures, allowing you to investigate further.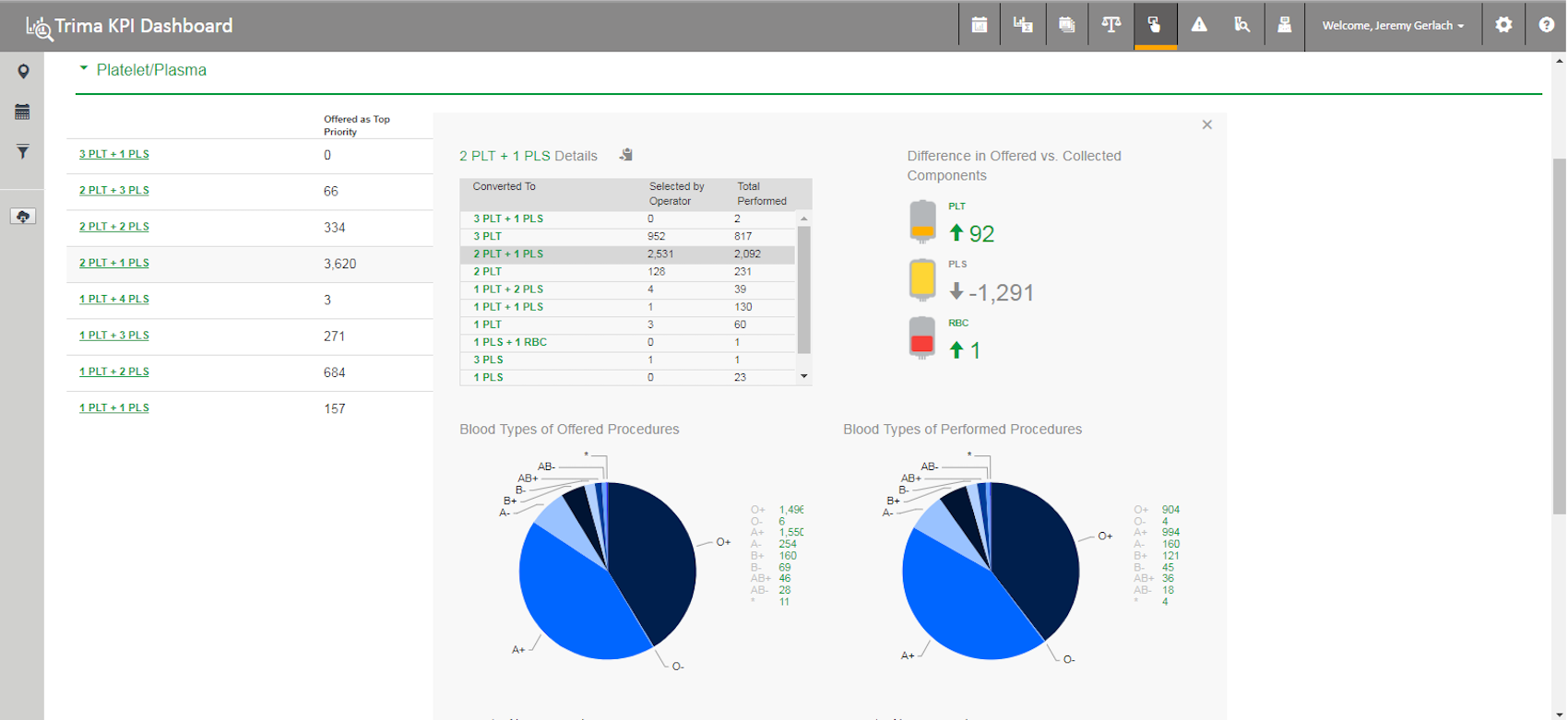 Optimize procedure selection
KPI Dashboard shows recommended versus selected procedures and graphically highlights products not collected as a result.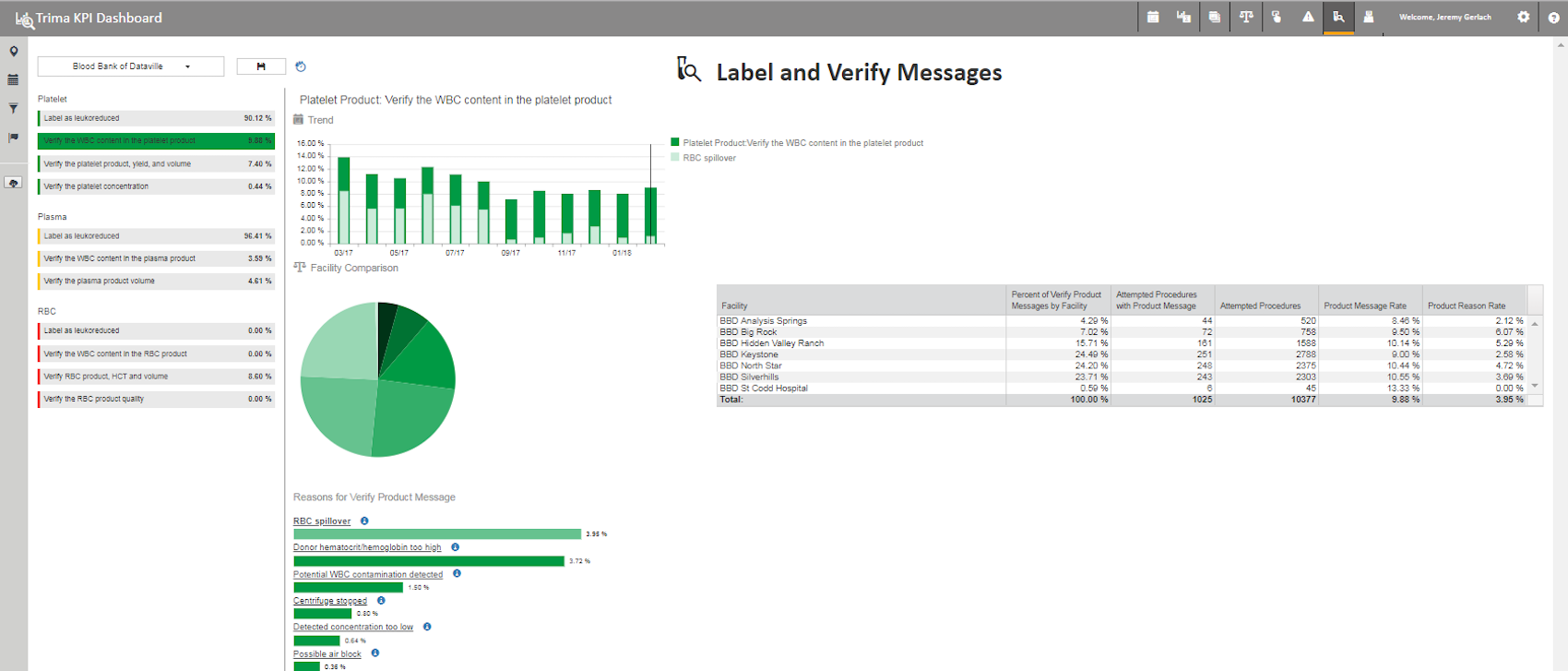 Understand productivity barriers
KPI Dashboard reports "verify product" messages to help you understand how many products required additional testing.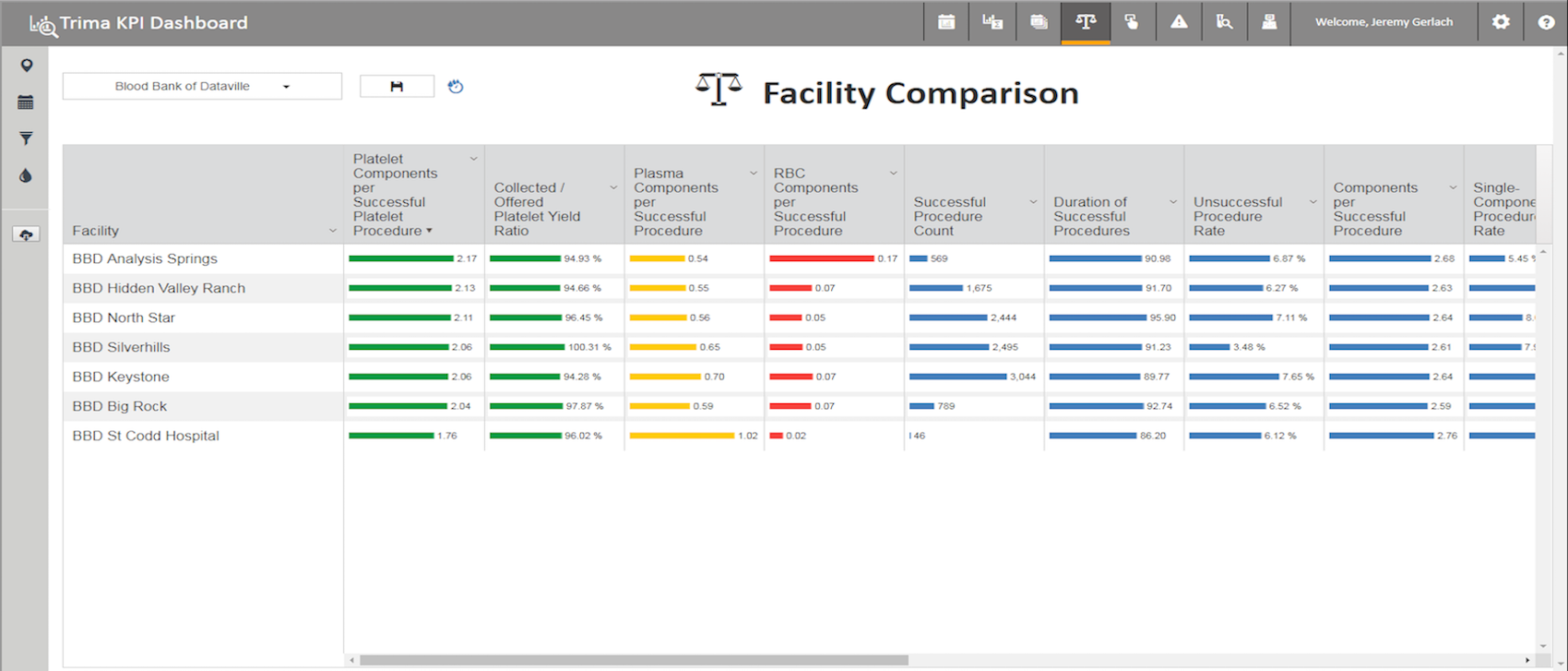 Monitor overall performance
KPI Dashboard displays side-by-side performance metrics for your selected facilities.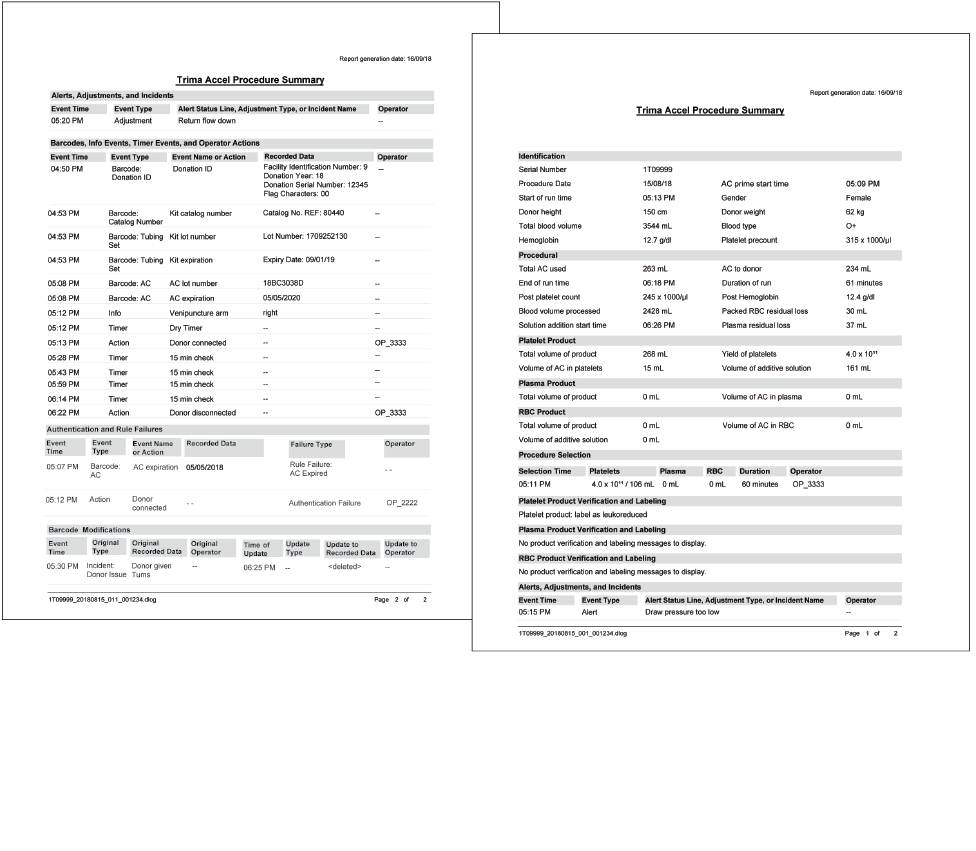 Trima Accel Procedure Summary (TAPS)
Electronically capture and summarize Trima Accel procedure data for improved quality, safety and traceability.
Spend less time documenting information and more time with donors.
Reduce the potential for error associated with manual data entry.
Support traceability and regulatory compliance.
Download the brochure
Cadence Data Collection System
A fully automated data solution designed for hospitals and blood centers, the Cadence system facilitates business intelligence, timely troubleshooting and easy access to your procedural data.
Captures procedure data for business intelligence reporting.
Enables remote access to your procedure data from your laptop, phone or tablet.
Allows remote troubleshooting and problem resolution in the event of an issue.
Download the brochure
---