Why donors will love Trima Accel 7 + TOMEs
Here's how Trima Accel 7 + TOMEs can help improve the donor experience: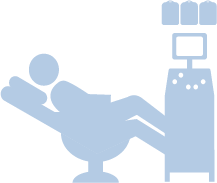 Why operators will love Trima Accel 7 + TOMEs
Here's how Trima Accel 7 + TOMEs can help operators work quickly, confidently and in compliance: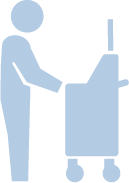 Why blood center management will love Trima Accel 7 + TOMEs
Here's how Trima Accel 7 + TOMEs can help your blood center achieve operational excellence: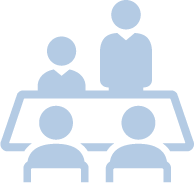 Trima Accel 7 Highlights
Experience enhancements*
Quick reset: Trima Accel 7 resets and is ready to start the next collection in less than 30 seconds—helping you to be more efficient during peak collection times.
T-Cuff and AutoFlow: Using T-Cuff and AutoFlow together, you can reduce access alerts by as much as 50 percent.1

T-Cuff helps improve access by offering two pressure settings—one for venipuncture and one for collection.
AutoFlow allows Trima Accel 7 to optimize the flow rate for each donor, automatically adjusting up or down based on venipuncture and the donor's physiology. Using AutoFlow reduces procedural disruptions and the need for operator intervention. In collections where AutoFlow increases the flow rate, procedure times are likely to decrease. Shortening the procedure time may allow additional products to be collected. The flow rate is reported in the end-of-run summary so that when the donor returns, the operator can begin the donation at the optimal settings.

QuietPump technology: Our proprietary QuietPump technology eliminates the clicking sound heard during donations, providing donors and operators with a quieter, more peaceful environment.
AC line load verification: Trima Accel 7 now works with you to help reduce anticoagulant (AC) prime failures. If AC is not detected in the line after priming, Trima Accel 7 alerts you and the Continue button remains inactive until the system detects AC in the line.
Modified donor entry screens: Trima Accel 7 includes additional information on screens to provide clarity, including prompts to confirm data accuracy.
Quality enhancements*
Improved platelet collection performance for low-flow draws: At low flow rates, Trima Accel 7 lowers the centrifuge speed proportionally to maintain a constant separation factor and achieve more consistent yields.
Modified yield prediction: The prediction takes into consideration 1) the increase in efficiency of the collection due to LRS chamber management and 2) the increase in efficiency of the single-piece collection chamber. This increases productivity and results in better yield consistency.
Improved white blood cell (WBC) flagging accuracy: Trima Accel 7 offers more accurate flagging of products for potential WBC contamination. If a product needs additional testing, Trima Accel alerts you.
Productivity enhancements*
Platelet collection software algorithms: Algorithms better account for platelets that are mobilized by the spleen during collections and more accurately predict the donor's post-collection platelet count. These enhancements may allow you to safely collect more platelets per donor as compared to previous versions of Trima Accel.†
Modified plasma rinseback: Plasma rinseback on Trima Accel 7 has been modified to reduce the donor's red blood cell loss.
LRS chamber management and channel setup: Advancements in establishing the product interface in the channel and clearing the LRS chamber have resulted in shorter procedure times and therefore more efficient collections.
*As compared to previous versions of Trima Accel.
†The predicted post-collection platelet count displayed on the procedure summary screen may be higher than the actual post-collection platelet count for donors who have undergone a splenectomy.
Existing features worth repeating
Collection flexibility: Trima Accel is the only apheresis system on the market today that allows you to collect any transfusable component in any combination, based on each donor's unique physiology, in your center or on the go. You can collect:

Platelets: single, double or triple
Platelets and plasma
Platelets and red blood cells
Platelets, plasma and red blood cells
Plasma only
Red blood cells and plasma
Red blood cells: single or double

Separation technology: A recent retrospective analysis of transfusion outcomes credits Trima Accel with higher corrected count increments in collected platelets as compared to other technologies.2 Collecting platelets with Trima Accel has been credited with a lower risk of bacterial contamination and septic transfusion reactions.3,4
Safety box: Trima Accel lets you set guidelines that meet your requirements and prioritize the procedures that will help you meet your goals. Then, the system suggests procedures based on both the products you need most and the parameters of the safety box, determined by each donor's unique qualifications and physiology. The system monitors the procedure to stay within the safety box.
Mobility: Trima Accel is designed for use on mobile blood drives. And with its unmatched collection flexibility, you can collect smarter, in your center or on the go.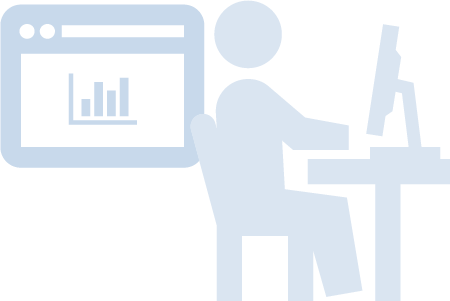 TOMEs Highlights
Enforce SOPs and GMPs
TOMEs allows blood centers to create a custom process flow using prompts, barcodes and timers to guide operators through procedures step by step.
Create on-screen prompts to guide operators using custom information or data pulled directly from your blood bank information system (BBIS).
Program intelligent barcodes that capture manual steps (such as "gave calcium to donor"), document observations (such as "platelets clumping") and validate procedure data with your BBIS (such as expiration dates or donor eligibility), giving you a complete picture of every procedure. Operators simply scan the barcodes with Trima Accel's integrated barcode reader.
Set recurring alerts during the collection process to prompt operators to perform time-sensitive tasks at specific points in the process or at intervals determined by your blood center.
Program steps that prevent operators from moving forward without completing certain tasks, such as scanning barcodes or confirming data.
Define which operators or roles can operate the Trima Accel device and require authentication for specified events and actions, such as loading a tubing set, connecting a donor or responding to an alarm.  
Centrally configure settings and apply programs to connected Trima Accel devices, enabling further control. Settings include AC infusion rate, post-procedure platelet count, draw and return limits, procedure durations, rinseback, autoflow enable/disable, product definitions, volume limits, date/time formats, supply catalogues and more.
And you can do it all from the TOMEs interface. After creating processes, settings and programs, simply drag and drop them onto single devices or groups of devices as needed. This saves time and reduces the chance of error associated with manually configuring each device.
Improve data management
Bidirectional communication between Trima Accel 7 and TOMEs creates new functionality:
TOMEs automatically captures and transfers data from Trima Accel 7 to your BBIS. Data captured includes complete device, procedure and operator data and scanned barcode data.
TOMEs can also push data from your BBIS to Trima Accel 7, including procedure priority lists, step-by-step processes and donor identification.
TOMES allows you to create lookup rules (electronic verification) to confirm barcode accuracy and check expiration dates of supplies, for example.
And with all that data captured, transferred and securely stored in TOMEs, you can:
Sort and filter procedure data.
Export data in multiple formats (XML, CSV, EXC, TXT and HL7) to work within any business intelligence application.
Create, schedule and automatically email reports.
Review procedure data, add comments and approve/reject procedures.
Accommodate changing demands
Priorities fluctuate from day to day and location to location. TOMEs now includes functionality that helps you shift resources and collection strategies to meet changing demands.
Create as many procedure priority lists (PPLs) as needed with up to 100 platelet, plasma and red blood cell product collection combinations sorted in priority order. Then, as priorities shift, you can apply and change PPLs on any connected Trima Accel device via bidirectional communication.
TOMEs lets you monitor the status of each connected Trima Accel 7 device to minimize inactivity, maximize productivity and improve operational efficiency. See device status including online/offline, operating/standby and procedure status including elapsed time, estimated remaining time, collection yield and volumes, and alarm status.
1Data on file at Terumo BCT.

2Tobian AAR, King KE, Borge PD, Fuller AK, Uglik K, Ness PM. Platelet corrected count increments by apheresis platform. Transfusion. 2016;56(10):2584-2586.

3Eder AF, Dy BA, DeMerse B, et al. Apheresis technology correlates with bacterial contamination of platelets and reported septic transfusion reactions. Transfusion. 2017;57(12):2969-2976. 

4Bravo M, Shaz BH, Kamel H, et al. Detection of bacterial contamination in apheresis platelets: is apheresis technology a factor? Transfusion. 2015;55(9):2113-2122. 


---